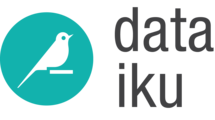 Description
We are looking for a talented IT Manager to contribute to the success and growth of Dataiku.
Dataiku current IT Stack is fast moving modern environment that includes:

GSuite
A Few Dozen of SaaS Applications, like Salesforce, HubSpot, Trello, etc..
MacBooks
Zoom videoconferencing and associated devices
Wifi everywhere so that people can work on desk, in kitchen or in sofas
Linux servers on AWS, Google Cloud, Azure or OVH running our internal applications (development stack, demo platforms, internal analytics)
The job of the Internal IT Manager will be to make sure those things works effectively and securely and plan the rollout of new tools. Your job won't be to make the printers work, to the extent that, surprinsingly, they have been working seamlessly in the last few years. ;-)
Your main responsibilities will be to:
Maintain and support the in-house IT infrastructure, contributes to its design and evolution ;
Coordinate local IT projects which consist of system administration, new versions deployment, integration of solutions... ;
Handle onsite IT support and IT equipment maintenance (printers, video, incidents, service requests...) ;
Contribute to setting up all IT policies, and ensure they are adhered to in the different departments ;
Communicate new services and features to users.
Requirements
You are the ideal profile if:
You have +2 years of experience in a similar position, ideally in an international and fast growing environment ;
Experience in Unix system administration ;
Experience with 1st and 2nd line support ;
Good communication in both French and English ;
An excellent sense of service and a positive mindset.
Benefits
You will be part of a rapidly growing team responsible for developing a market with huge potential
Dataiku DSS is an innovative, state-to-the-art product which has already demonstrated product market fit
Dataiku has a strong culture based on key values: Ownership, Passion, Autonomy and Friendliness
Dataiku is widely recognized as one of the best tech startups in the French Tech ecosystem. In September 2017, we raised a $28M Series B led by Battery Ventures to push our products to new heights and deploy internationally. Since February 2017, we have been named a Visionary by Gartner for Data Science Platforms. We have a great working atmosphere, centered on openness and friendliness. We also have great office space in the center of Paris (Bonne Nouvelle) with free breakfast, coffee, and much more!

Dataiku processes your data for recruitment purposes only. We store these data in our Applicant Tracking System, Workable which is fully compliant with EU data protection laws, and we will not share it with anyone else. You will find information about our compliance with GDPR on our website.