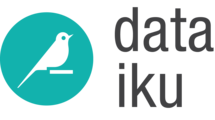 Description
Dataiku is looking for a Curriculum Development Specialist to join our Academic Programs team in the US. In this role, you will become an expert in higher education and develop real-world knowledge in analytics / tools valued among faculty and senior administrators.

Your core responsibility will be in designing and facilitating a comprehensive set of curriculum(s) and content for universities and colleges across the U.S. This content will be comprised of a variety of materials, including written how-tos, tutorials, use cases and full semester length courses.
This position can be based in our headquarters in New York City, or remotely in the United States.
RESPONSIBILITIES
Develop training and teaching content and materials using interactive and engaging instructional techniques including written and video
Collaborate with subject matter experts, research content, and develop curriculum and foundation materials that can be deployed at the graduate level
Follow a processes and procedure by which new content is created, updated, reviewed, and published
Requirements
Experience conducting traditional classroom and/or web-based, e-learning and blended learning delivery curriculum in a higher education setting
In-depth knowledge of statistical and data science concepts
Excellent verbal communication skills, with the ability to effectively convey core organizational value propositions as well as be conversant in a variety of topics directly related to higher education
Prior experience using Dataiku software is highly valued
Prior experience using other statistical software (R & Python)
Experience with the greater data ecosystem (e.g. RDBMS, Hadoop, Spark, Kubernetes)
Professional knowledge of content production concepts and tools including Git, Restructured Text (RST), and Sphinx
Willingness to work on a team and in a fast-paced, collaborative environment
PhD, STEM, Data Science or MBA preferred
Benefits
BENEFITS
Opportunity to join Dataiku early on and help scale the company
Competitive compensation package, equity, health benefits, and paid vacation
Trips to Paris (our European HQ)
Opportunity to work with a smart, passionate and driven team
Dataiku has a strong culture based on key values: Ownership, Passion, Autonomy and Friendliness