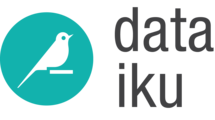 Description
Dataiku is looking for a rockstar to lead our global accounting efforts. We're looking for that perfect candidate who is a strategic thinker, very well-versed in US GAAP, as thoughtful about accounting matters as he / she is about business matters, but not above rolling up his / her sleeves and getting into the details with us. Since we are a small Finance team right now that is supporting a growing organization, we need someone who isn't afraid to be hands on with day to day operations until we build out our team.
Responsibilities :
Oversee global accounting activities, including accurate and timely reporting of our consolidated financials in accordance with US GAAP
Design, implement, and manage policies and procedures with respect to revenue recognition, A/P, A/R, payroll, month end close, and other accounting operations
Manage and comply with local, state, and federal government reporting requirements and tax filings (in the US, France, and UK)
Manage annual external audit process
Identify insights to inform optimal business decisions and financial planning
Review contracts for financial and accounting implications to the business
Cash and payroll management
Build out the accounting team over time
Implement and maintain accounting systems and tools aimed at driving efficiencies
Improve, monitor and enforce internal controls, policies and procedures
Requirements
CPA
6+ years of direct accounting experience, with a blend of public and private experience
Hand-on experience managing the monthly close process
Extensive knowledge of technical accounting matters, including revenue recognition
International accounting and tax experience, including preparing consolidated financials, transfer pricing, and international taxation matters
Proven ability in implementing accounting processes, financial controls and related systems
Outstanding attention to details coupled with an ability to see the bigger picture
Effective business partner with strong communication skills able to effectively collaborate across departments
Advanced excel skills and experience working with popular startup / SaaS ERP solutions (e.g. QuickBooks, Intacct, NetSuite)
Demonstrated experience in a fast paced, fast growing technology company, ideally SaaS experience
Benefits
Opportunity to join Dataiku early on and help scale the company
Competitive compensation package, equity, health benefits, and paid vacation
Trips to Paris (our European HQ)
Opportunity to work with a smart, passionate and driven team
Dataiku has a strong culture based on key values: Ownership, Passion, Autonomy and Friendliness
Dataiku is an end-to-end collaboration platform that is revolutionizing how data science teams from 5 to 500 people work together to create and share insights from big data. Our software is designed to be the one place where everyone in the data science process works together: it's as powerful for PhD data scientists as it is for Business Analysts as it is for Dev Ops engineers as it is for IT professionals. Our customers include companies like L'Oreal, NPR, and Capgemini. We raised our Series A in late 2016 with FirstMark, a preeminent New York VC fund known for their dominance in the data science space. We're growing really quickly (more than doubling every year), and we're building out our global presence with amazing team members in France, the US, the UK, the Netherlands, and Singapore (with more locations on the way). We're looking for really talented, smart, kind, and genuinely curious individuals to work alongside us.