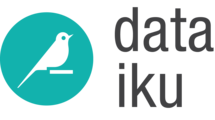 Business Development Specialist (Netherlands, Nordics & Middle-East)
Description
We are looking for a results-driven and hands-on Business Development Specialist to lead Dataiku business development activities. Located in London, your role will be to identify and qualify new sales opportunities to grow Dataiku sales for the Netherlands, Nordics and Middle-East markets. You must have the ability to understand the sales development process and technology stack and ensure its adoption. We need a self-starter motivated to constantly improve and optimize the process to drive performance.

Key job responsibilities:
Manage a large volume of daily outbound and inbound leads - connecting via phone, email and LinkedIn and qualifying them
Engage with our Sales and Marketing executives to design, research and execute outbound vertical and/or geographical markets campaigns to grow sales pipeline in a dedicated territory
Work with our Sales Executives to prospect and close large enterprise deals
Educate and nurture early-phase prospects for potential future opportunities
Demonstrate knowledge of Dataiku DSS and its value proposition and an understanding of the Big Data ecosystem to converse with data and business leaders from SMB to high-growth companies, to large multinationals in industries such as e-commerce, retail, bank, insurance, utilities, and transport
Analyze and report on your weekly activities to identify potential optimizations
Requirements
You are our ideal candidate if:
You have strong interpersonal skills and excellent verbal and written communication skills in English and Dutch (mandatory)
You have some relevant experience and proven success in sales or business development in the software / tech industry or in a startup
You have demonstrated organizational and project management skills with the ability to handle pressure and a high volume of tasks in a result-oriented environment
You are analytical and understand the need to track everything you do
You are really interested in innovative issues as Data Science and Predictive Analysis
This is a great opportunity to be trained on efficient sales methodology in a growing and competitive market with great chance to grow in the company.
Benefits
Dataiku is an end-to-end collaboration platform that is revolutionizing how data science teams from 5 to 500 people work together to create and share insights from big data. Our software is designed to be the one place where everyone in the data science process works together: it's as powerful for PhD data scientists as it is for Business Analysts as it is for Dev Ops engineers as it is for IT professionals. We raised our Series C ($101 Million) in December 2018 with ICONIQ Capital. We're growing really quickly (more than doubling every year), and we're building out our global presence with amazing team members in France, the US, the UK, the Netherlands, and Singapore (with more locations on the way). We're looking for really talented, smart, kind, and genuinely curious individuals to work alongside us.
Why Dataiku ?
High-growth startup, backed by a NYC-based VC
THE best product ever (Yes, we love our product, No, we are not biased ;-))
Brillant, passionate, hard-working & humble colleagues (despite the above comment)
Entrepreneurial spirit at every level of the company
Real opportunity to grow within the company
Cool office (Aldgate WeWork with a Ping Pong table, basketball hoop)
Dataiku processes your data for recruitment purposes only. We store these data in our Applicant Tracking System, Workable which is fully compliant with EU data protection laws, and we will not share it with anyone else. You will find information about our compliance with GDPR on our website.