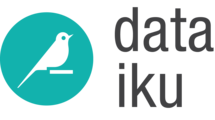 Junior Marketing Content Manager (New York or London)
Description
Dataiku is looking for a Junior Marketing Content Manager to assist in building, launching, and optimizing campaigns around marketing assets.
In this position, you would be responsible for:
Writing original content for Dataiku's blog and contributing to the production of larger assets (e.g., white papers).
Identifying customer/prospect needs and gaps in our content and recommending new topics.
Crafting messaging around marketing assets for maximum exposure (including on Dataiku's website, social media, and in advertising).
Coordinating with other teams across the company to ensure content consistency and accuracy, including design, data science, and customer success.
Creating collateral like landing pages, social messaging, follow-up engagement emails, and more.
Analyzing and evaluating the effectiveness of messaging to make improvements.
Making a recommendation for the ideal asset campaign given different audiences and markets
You are our ideal candidate if you:
Have a passion for (and, ideally, prior experience with) tech + writing clear, bold copy about challenging topics.
Understand the complexities of messaging across multiple audiences and channels and have experience writing for different personas and media.
Can bring an analytical, data-driven mindset to content creation.
Requirements
Excellent grasp (both written and verbal) of the English language.
Experience in or inclination toward technology (especially related to data science and machine learning).
Portfolio of published articles or proven work experience as a content writer, copywriter or similar role.
Strong overall writing skills and experience writing in different styles/tones and for various audiences.
High capacity for learning and ability to accurately articulate technical concepts.
Undergraduate degree in a relevant field (English or Journalism preferred).
Benefits
Opportunity to join Dataiku early on and help scale the company
Competitive compensation package, equity, health benefits, and paid vacation
Trips to Paris (our European HQ)
Opportunity to work with a smart, passionate and driven team
Dataiku has a strong culture based on key values: Ownership, Passion, Autonomy and Friendliness
Dataiku is an end-to-end collaboration platform that is revolutionizing how data science teams from 5 to 500 people work together to create and share insights from big data. Our software is designed to be the one place where everyone in the data science process works together: it's equally powerful for PhD data scientists, Business Analysts, Dev Ops engineers, and IT professionals. Our customers include companies like GE, 20th Century Fox, and Unilever. We raised our Series B in September 2017 with Battery Ventures, a top New York VC fund known for their dominance in the data science space. We're growing really quickly (more than doubling every year), and we're building out our global presence with amazing team members in France, the US, the UK, the Netherlands, and Singapore (with more locations on the way). We're looking for really talented, smart, kind, and genuinely curious individuals to work alongside us.