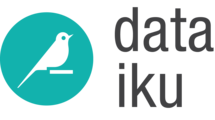 Account Strategist - Europe
Description
Dataiku is looking for a Account Strategist/Customer Success Manager to join the team in Paris. The ideal candidate is an energetic individual who is passionate about solving business problem using data science and big data technologies, and who will efficiently help customers drive value by getting the most out of Dataiku DSS.
As a part of the Data Science team, the Customer Success Manager engage with clients to understand their goals and matches these with Dataiku DSS' capabilities in order to drive business value. She/He acts as a trusted advisor to foster not only adoption of the software but also appropriate and productive use of the product's features.
As a Customer Success Manager, you:
Develop a deep understanding of customers' context
Help clients to translate the business use cases they are trying to crack into data science solutions
Provide genuine assistance to users by advising on how to leverage Dataiku DSS to implement data science projects, from design to production
The goal is to ensure customers success to build a win-win relationship that :
Fosters customer renewals
Helps Sales Teams to enlarge Dataiku footprint
Requirements
Experience in enterprise data projects and familiarity with advanced analytics technologies but more importantly an interest in staying up to date on the latest techniques (Python, R, Scala, Hadoop, Spark, H2O, SQL…)
Willingness to share experience and knowledge to empower people
Capability to ask the right questions and to listen to customers to truly understand their needs
Ability to communicate ideas, and explain data science concepts
French is not required and all European languages are appreciate
Benefits
Equity
Travelling betweeen our offices (Paris, London, New-York, San-Franscisco)
Attending conferences : Strata, Spark summit, Hadoop World
Start-up life : Great common kitchen with foods and drinks , table football and regular social gathering
Dataiku process your data for recruitment purposes only. We store these data in our Applicant Tracking System, Workable which is fully compliant with EU data protection laws, and we will not share it with anyone else. You will find information about our compliance with GDPR on our website.