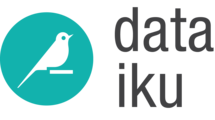 Director, Technology Alliances
Description
Dataiku is looking for a Strategic Alliance Director to join our partnerships organization to lead our partnering efforts with strategic technology partners worldwide.
This is a new and key position within the global strategic alliances team and we're looking for an experienced alliance and partner manager who will recruit, develop and drive relationships with key technology partners. Our ideal candidate is someone who can express passion about new technologies and possibilities of Data Science and AI, who understands the space and who can align and integrate the value of Dataiku 'Data Science Studio' (DSS) with technology partners to deliver differentiated value to our joint customers from SMB through to fortune 100s.
This is a dynamic role which requires experience and knowledge of current and new Cloud, Infrastructure and AI market players. You will manage the entire partner lifecycle from planning through to market delivery and engage with partners at a corporate, R&D, and field level to drive meaningful business value for Dataiku and our partners. You will also lead, manage and support all aspects of the partner relationship internally and act as a partner advocate to make partnering a key component of Dataiku's go-to-market strategy and field execution.
Dataiku is a dynamic, international young company with great momentum and at this early stage. Flexibility and the ability to drive results in a fast paced and evolving young company environment are the keys to success at Dataiku.
Requirements
8+ years experience in developing Alliances and revenue-generating partner relationships preferably with key market players in Cloud, AI, Big Data and Analytics space.
High energy team player with natural leadership skills, someone who is comfortable making thoughtful and sound decisions in a fast paced and evolving environment.
Ability to think strategically, go deep technologically and work flexibly to achieve results.
Experience developing product integrations and managing the end-to-end integration process from ideation to development, marketing, field roll-out, and sales support globally.
Ability to articulate competitive positioning and differentiation internally and to the market
Strong ability to network, align and work with key players at all levels to drive results.
Strong presentation, negotiation, and business planning skills
Travel 20% to 30%
Preferred Candidates will have:
Early startup\high-growth company experience
Some direct sales, business consulting, and/or systems integration experience
Established business network with technology partner candidates (data platforms, cloud platforms, cataloging solutions, BI\visualization solution, etc.)
Preferred Candidates will be located:
Near or in a major global technology hub including: San Francisco bay area, New York, Paris, London
Benefits
Dataiku is an end-to-end data science collaboration platform that is revolutionizing how teams work together to create and share insights from big data. Our software is designed to be the one place where everyone in the data science process works together: it's as powerful for PhD data scientists as it is for Business Analysts as it is for Dev Ops engineers as it is for IT professionals. Our customers include companies like L'Oreal, GE, NPR, Capgemini, Kuka Robots, Unilever, Sephora, BNP Paribas, and many more. We raised our Series B in September 2017 with Battery Ventures, a preeminent New York VC fund known for their dominance in the data science space. We're growing quickly (more than doubling every year), and we're building out our global presence with amazing team members in France, the US, the UK, the Netherlands, and Singapore (with more locations on the way). We're looking for really talented, smart, kind, and genuinely curious individuals to work alongside us.