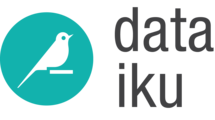 Description
Drive Dataiku' growth as part of our Customer Success team
The Dataiku Customer Success Manager is responsible for maintaining a portfolio of global enterprise accounts. This position governs the commercial relationship with customers & consistently illustrates the value delivered through Dataiku's software & services. The Customer Success Manager serves as the internal voice of the customer while working with other Dataiku teams to exceed customer expectations. This individual's performance is based on specific metrics associated with customer product adoption, expansion & retention.
Key Responsibilities:
Actively serve a portfolio of assigned accounts so that customers may achieve their positive business outcomes via Dataiku's software & services.
Help clients translate the business use cases they're trying to crack into data science solutions.
Support users by advising them how to leverage Dataiku Data Science Studio (DSS) to implement data science projects, from design to production
Partner with Dataiku Implementation Managers and Data Scientists to increase each customer's engagement with DSS.
Implement customer engagement strategies including periodic product training and Executive Value Reviews.
Leverage predictive renewal analytics to identify customer expansion opportunities & churn risks.
Collaborate with Dataiku's Sales team to expand customer relationships.
Run the "renewal playbook" well ahead of contract expiration dates.
Effectively solve ad-hoc customer issues as needed.
Collaborate with Marketing to grow library of customer testimonials.
Provide continuous customer feedback to Dataiku's Product team.
Stay current & educate customers on Dataiku's products, competitive landscape & data science trends.
Embrace & contribute to Customer Success team standard methodologies.
Requirements
Core Skills & Talents:
Passion for serving large organizations and for data science.
Strong verbal/written communication & presentation skills; extraordinary listening skills.
Comfort establishing credibility with key customer decision makers & influencers.
Strong problem solving & analytical skills; formulate solutions that deliver real business value.
Ability to recognize & maximize new business opportunities
Comfort with negotiation.
Well organized; handle multiple accounts & assignments simultaneously.
A commitment to exceed goals that is internal, constant & self-imposed.
Qualifications:
B.S. or B.A. in business management, finance, economics, data science or similar study. MBA preferred.
Validated results in prior role.
At least 3-5 years of prior account management, customer success, consulting experience, preferably within enterprise software or data science.
Expertise with Excel, Salesforce and other business intelligence tools.
Ability to travel up to 50% of the time.
Expected Outcomes:
Increased depth & breadth of product adoption across customer accounts.
Identification of additional revenue opportunities for Dataiku Sales team.
High revenue retention with limited churn & downsells.
Verifiable customer proof points, references and case studies across customer portfolio.
High NPS & Customer Satisfaction scores.
Benefits

Dataiku is widely recognized as one of the best tech startups in the French Tech ecosystem. In September 2017, we raised a $28M Series B led by Battery Ventures to push our products to new heights and deploy internationally. Since February 2017, we have been named a Visionary by Gartner for Data Science Platforms. We have a great working atmosphere, centered on openness and friendliness. We also have great office space in the center of Paris (Bonne Nouvelle) with free breakfast, coffee, and much more!
Dataiku process your data for recruitment purposes only. We store these data in our Applicant Tracking System, Workable which is fully compliant with EU data protection laws, and we will not share it with anyone else. You will find information about our compliance with GDPR on our website.