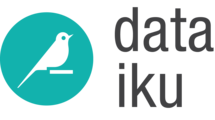 Director of User Advocacy
Description
We're looking for a Director of User Advocacy to join Dataiku.
User Advocacy is a new-for-2019 initiative at Dataiku that seeks to align all user engagements across our paid users, free users, partner users, and academic users, to ensure coherence and maximize user engagement. This is a strategic initiative that is key to Dataiku's mid- and long-term success, by ensuring that Dataiku's user bases is growing, more engaged, and can be used as a force-multiplier to the Dataiku team.
This Director role will own all of the key objectives associated with the standing up and success of this initiative, and is therefore an excellent opportunity for a highly-motivated individual to make a direct impact on the trajectory of a cutting-edge technology company in its hyper-growth phase.
Given the cross-cutting nature of the initiative, this role will have direct interaction with the majority of the company, and will work closely with top management and the executive team.


Responsibilities :
Define the User Advocacy strategy and the methodology for measuring its success
Manage a global team of User Community Managers
Oversee the setup and run of a user community online portal
Ensure a positive user experience across Dataiku's many web properties
Grow the user base of Dataiku's free edition
Coordinate and communicate proactively with the many Dataiku teams that will be impacted by these activities
Requirements
Experience in User Community management in a B2B software company, ideally in the data, analytics, machine learning, and/or artificial intelligence spaces
Experience managing a team, either on a project on ongoing basis
Analytic, data-driven mindset for setting up and measuring user engagement metrics
A bridge-building communication style, with excellent written and verbal skills, to collaborate proactively with the many teams at Dataiku on which the success of the role depends
Experience working in a target driven environment, and the ability to work towards deadlines and in a fast paced environment
Strong ambition and an appreciation for "reach" objectives, where the goal is to make a maximum impact with minimum resources.
Benefits
Opportunity to have significant responsibility at Dataiku early on and help scale the company in a meaningful and measurable way.
Competitive compensation package, equity, health benefits, and paid vacation
Trips to Paris
Opportunity to work with a smart, passionate and driven team
Dataiku has a strong culture based on key values: Ownership, Passion, Autonomy and Friendliness
Dataiku is an end-to-end collaboration platform that is revolutionizing how data science teams from 5 to 500 people work together to create and share insights from big data. Our software is designed to be the one place where everyone in the data science process works together: it's as powerful for PhD data scientists as it is for Business Analysts as it is for Dev Ops engineers as it is for IT professionals. Our customers include companies like L'Oreal, NPR, and Capgemini. We raised our Series C in December 2018 with Iconiq Ventures, a preeminent New York VC fund known for their highly selective investment strategy. We're growing really quickly (more than doubling every year), and we're building out our global presence with amazing team members in France, the US, the UK, the Netherlands, and Singapore (with more locations on the way). We're looking for really talented, smart, kind, and genuinely curious individuals to work alongside us.