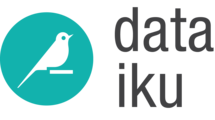 Description
We are looking for a Presales Partner Manager to join the Dataiku Partnerships Team. The ideal candidate has a passion for cutting-edge technologies, Big Data, and Advanced Analytics and can work collaboratively with our partners to drive value from both a product offering and go-to-market perspective. The position can be based in Germany (remote) or in our Paris office.
Dataiku is a young, vibrant, fast-growing company with great market momentum. As part of the Alliances team, you will work cross-functionally with all parts of the business - from Marketing, Sales, and Customer Success to Product Management and Engineering - to build a world-class partner ecosystem.
Your role will be to help the Alliances team establish and grow a strong ecosystem of partners that will accelerate the growth of the company and deliver innovative analytic solutions to our joint clients. Your responsibilities will include:
Helping identify and source high value partners (analytics and data science firms, system integrators, technology vendors, digital marketing agencies, incubators)
Automating and streamlining the partner on-boarding process from a technical standpoint - DSS and data science training, data science enablement and support
Leveraging our partner's expertise to develop joint solutions and assets to accelerate go to market
Facilitating continuous partner enablement through sales and product content creation and delivery
Activating the Partner and Certified User community through events, workshops and webinars
Acting as a Data Evangelist to carry the company's philosophy around Data Analytics to the market and partner ecosystem
Requirements
Native level in German, Italian or Spanish with strong written, and verbal communication skills
Fluent in English
5+ years previous experience in technical role in Analytics, Business Intelligence, consulting or technology startups
Strong interest in innovative technologies like Big Data and Predictive Analytics.
Coding experience (Ex. R, Python, SQL or other structured programming language).
Definite plus:
Excellent interpersonal skills, self-directed\motivated, and strong ability to work with various profiles (engineers, sales managers, marketers, etc.)
Benefits
Dataiku is widely recognized as one of the best tech startups in the French Tech ecosystem. In September 2017, we raised a $28M Series B led by Battery Ventures to push our products to new heights and deploy internationally. Since February 2017, we have been named a Visionary by Gartner for Data Science Platforms. We have a great working atmosphere, centered on openness and friendliness. We also have great office space in the center of Paris (Bonne Nouvelle) with free breakfast, coffee, and much more!
Dataiku processes your data for recruitment purposes only. We store these data in our Applicant Tracking System, Workable which is fully compliant with EU data protection laws, and we will not share it with anyone else. You will find information about our compliance with GDPR on our website.