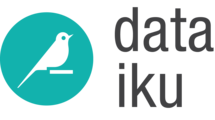 Description
Dataiku is looking for a passionate and strategic thinking Legal Counsel who will support our day to day business, helping us grow our company. Your role will initially have a heavy focus supporting Sales and Partnerships by negotiating commercial agreements with our customers. Over time you will be called upon to handle other matters, including corporate governance, labor and employment, M&A, IP, data privacy, marketing, and international expansion.
You should have a pragmatic and business minded approach to tackling legal issues for all of Dataiku's business units. You should find joy working in a fast paced and always changing environment. You should feel confident stepping into a generalist role and be ready to learn and contribute in areas outside of your core expertise.
This position is based in New York City and will report to the Head of Legal.
What You'll Be Doing:
Drafting, reviewing, and negotiating commercial agreements, including software licensing agreements, partner agreements, nondisclosure agreements, services agreements, and vendor agreements.
Assisting with the ongoing improvement of contract templates, standard forms, corporate policies, processes, and training programs.
Drafting and updating Dataiku's terms of service and internal policies.
Helping us implement a contract lifecycle management system.
Providing support on data privacy and GDPR related issues.
Assisting with M&A, labor and employment, corporate, and other legal matters as needed by the company.
Requirements
3+ years of technology and commercial transactions experience, in particular negotiation of software licenses or SaaS contracts (either in-house and/or at a law firm).
Experience leading negotiations against sophisticated counterparties, including large, multinational corporations.
JD degree from an accredited law school and bar admission in at least one state (preferably New York)
Knowledge of privacy, data security, and intellectual property law.
Clear communication skills, exceptional judgment, and a practical business friendly approach to practicing law.
Ability to thrive in a fast-paced environment and stay poised under pressure.
Desired Skills:
Familiarity with any of: corporate governance, M&A and venture financing transactions, capital markets, or labor and employment law.
Experience working in an international environment.
Past roles at a VC backed startup or other high growth environment
Experience at a technology company.
Benefits
Opportunity to join Dataiku early on and help scale the company
Competitive compensation package, equity, health benefits, and paid vacation
Trips to Paris (our European HQ)
Opportunity to work with a smart, passionate and driven team
Dataiku has a strong culture based on key values: Ownership, Passion, Autonomy and Friendliness
Dataiku is an end-to-end data science collaboration platform that is revolutionizing how teams work together to create and share insights from big data. Our software is designed to be the one place where everyone in the data science process works together: it's as powerful for PhD data scientists as it is for Business Analysts as it is for Dev Ops engineers as it is for IT professionals. Our customers include companies like L'Oreal, GE, NPR, Capgemini, Kuka Robots, Unilever, Sephora, BNP Paribas, and many more. We raised our Series B in September 2017 with Battery Ventures, a preeminent New York VC fund known for their dominance in the data science space. We're growing quickly (more than doubling every year), and we're building out our global presence with amazing team members in France, the US, the UK, the Netherlands, and Singapore (with more locations on the way). We're looking for really talented, smart, kind, and genuinely curious individuals to work alongside us.