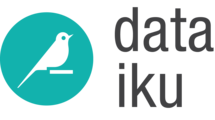 R&D Intern: New connectors for Data Science Studio
Description
If ...
You believe Machine Learning & Big data technologies are the future.
You can't help yourself from looking under the hood.
You want to work for a startup… that won't disappear before the end of your internship.
You want to improve your FIFA skills (PS4 edition).
You want to learn how to code on a real product codebase with talented developers.
Don't look further! You found your next internship.
About us
Dataiku is an end-to-end collaboration platform that is revolutionizing how data science teams from 5 to 500 people work together to create and share insights from Big data. It is designed to be the one place where everyone in the data science process works together: it's as powerful for PhD data scientists as it is for Business Analysts, DevOps engineers and IT professionals.
We're growing really quickly (more than doubling every year), and we're building out our global presence with amazing team members in France, the US, the UK, the Netherlands, and Singapore (with more locations on the way).
The job
Today Dataiku Data Science Studio (DSS) already offer more than 25 differents connectors to manipulate data hosted in Hadoop, S3, Azure Blob Storage, SQL Server, PostgreSQL, BigQuery, Vertica, etc.

The objective of the internship is to implement new built-in connectors or plug-ins to allow Data Science Studio to be able to read and/or write data on an even wider variety of sources. Using their public API, you will work on integrating DSS with:

Excel 365
Slack
Google Drive, One Drive, Dropbox
JIRA
Jenkins
...and many more if you rock :)
You will:
Get familiar with REST APIs and WebHooks.
Play with the APIs and authentication schemes of the main SAAS providers (Microsoft, Google, Atlassian, Dropbox)
Learn how to develop rock-solid features from specifications to automated tests.
Celebrate and party because now Dataiku users can train a model on data hosted on Excel 365 and be notified via Slack when their colleagues mess with their model!
Requirements
We're looking for really talented, smart, kind, and genuinely curious individuals to work alongside us.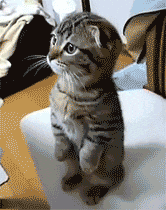 To succeed, you should:
be autonomous, to drive your subject.
have no fear to dive deep into source code.
be eager to learn new things.
have a good knowledge of a programming language (Python, Java, C#, Javascript, R, Ruby, <insert your favorite language here>).
have a basic knowledge of Web development
Benefits
As an intern, you'll join the R&D team of a startup, composed of 30 engineers passionate about software development and developing an amazing product. Yes, we love our product. No, we are not biased ;-).
We have great office space in the center of Paris (Bonne Nouvelle) with free breakfast, coffee, video games, yoga and much more.
The monthly remuneration will be:
1000 euros for students in 4th year of university / engineering school.
1400 euros for students in 5th years of university / engineering school.
Remuneration additionally includes 50% reimbursement of public transit pass.
A full-time contract position might be offered at the end of the internship.
Dataiku processes your data for recruitment purposes only. We store these data in our Applicant Tracking System, Workable which is fully compliant with EU data protection laws, and we will not share it with anyone else. You will find information about our compliance with GDPR on our website.