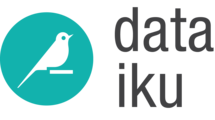 EMEA HR Administrator (permanent role)
Description
Working with the Chief Happiness Officer, you will be handling the HR Admin in France, the UK, Netherlands and Germany in a growing and fast paced organisation. This opportunity would be great for someone looking to learn more about international HR and develop their HR career in the future.
As an HR Administrator, a typical day might include:
Being an initial point of contact to answer employee and manager questions on HR matters
Onboarding new hires - raise contracts, process new hire paperwork and HR induction
Providing International HR Administration and continual monitoring of employee files & HR Database including processing change forms, employee letters, monitoring probation periods, record keeping and electronic file maintenance
Managing monthly administration for International payroll changes in partnership with Finance
Managing employee benefits administration including pension enrollment, health insurance,...
General administration tasks as required
Requirements
This job might be for you if:
You have 1-3 years of experience in HR administration
You are highly organised and have ability to work independently
You have strong attention to detail particularly with payroll information
You have strong communication skills in both French and English
You have good time management skills with the ability to prioritise
You might be a fit for Dataiku if:
You are energetic and enjoy working in a fast-paced environment
You love working in an agile environment and can roll with the punches
You take ownership of your work and continuously strive for improvement
Benefits
High-growth startup, backed by a NYC-based VC
Amazing product (Yes, we love our product, No, we are not biased ;-))
Brillant, passionate, hard-working & humble colleagues (despite the above comment)
Entrepreneurial spirit at every level of the company
Cool office
You will be part of a great adventure, joining a young company with great momentum and a promising future
Dataiku is an end-to-end collaboration platform that is revolutionizing how data science teams from 5 to 500 people work together to create and share insights from big data. Our software is designed to be the one place where everyone in the data science process works together: it's as powerful for PhD data scientists as it is for Business Analysts as it is for Dev Ops engineers as it is for IT professionals. Our customers include companies like L'Oreal, NPR, and Capgemini. We raised our Series B in September 2017 with Battery Ventures, a preeminent New York VC fund known for their dominance in the data science space. We're growing really quickly (more than doubling every year), and we're building out our global presence with amazing team members in France, the US, the UK, the Netherlands, and Singapore (with more locations on the way). We're looking for really talented, smart, kind, and genuinely curious individuals to work alongside us.