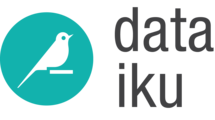 Director of Marketing - East Coast
Description
Working in direct collaboration with the Chief Marketing Officer and the North America Sales Vice President, you are responsible with your team for building, developing and implementing the Dataiku Online and Offline Marketing Strategy for the North American East Coast Region.
Among the tasks you will be responsible for:
Local PR agency management securing coverage and alignment with our corporate messaging and varied announcements
Marketing campaign's local implementation using Hubspot, Salesforce and several project management tools
E-mail marketing management: audience segmentation, development and distribution of content, metrics and reporting
Online marketing management (SEO, SEM, Social Media, etc.) with the support of our online digital marketing specialist
Webinar campaigns development – Agenda definition and specific content development in collaboration with local and global subject matter experts.
Database Marketing – Enrichment of our reach capabilities and monitoring of the reliability and performance of our database by cleaning, importing, and enriching data.
Field and Tradeshow event planning and management: campaign setup, invitation management, logistics, follow up, reporting
Local marketing content creation supporting locally and in direct our Customer Testimonials' program
Community event management: help plan and manage local meetup plan and annual customer conference
Initiate partner marketing programs, working with channel on joint activities.
Online Marketing – Be familiar with SEO, Paid Search (Google, Bing), Social Media, website user experience, online events, and all things digital marketing
Cross Functional Teamwork – Work with sales team, with global marketing services or IT to deploy effective campaigns
Budget and People management
Requirements
Experience: You have a strong background in B2B Software with 7 to 12 years of experience of building and implementing lead generation programs in the North America Region
Passion: you are intrigued, curious and/or passionate by the Data Science and Machine Learning sector and start ups
Analytics: You know that you need tools to monitor your activities and support your decision
Objectives oriented: you know how to work with clear KPIs, you like to build them for yourself and for your team
Techniques: You know what is a lead management process and can use marketing automation platforms (Hubspot would be a plus)
Communication and Team player: you know how to work and collaborate with multi-disciplinary teams, Sales, Technical, Marketing or external audiences like customers, influencers or partners
Education: You have a BA degree in Business or Marketing.
Travel: You can travel up to 10% to 20% of the time within your territory and to Europe, specifically in Paris.
Benefits
Opportunity to join Dataiku early on and help scale the company
Competitive compensation package, equity, health benefits, and paid vacation
Trips to Paris (our European HQ)
Opportunity to work with a smart, passionate and driven team
Dataiku has a strong culture based on key values: Ownership, Passion, Autonomy and Friendliness

Dataiku is an end-to-end collaboration platform that is revolutionizing how data science teams from 5 to 500 people work together to create and share insights from big data. Our software is designed to be the one place where everyone in the data science process works together: it's equally powerful for PhD data scientists, Business Analysts, Dev Ops engineers, and IT professionals. Our customers include companies like GE, 20th Century Fox, and Unilever. We raised our Series B in September 2017 with Battery Ventures, a top New York VC fund known for their dominance in the data science space. We're growing really quickly (more than doubling every year), and we're building out our global presence with amazing team members in France, the US, the UK, the Netherlands, and Singapore (with more locations on the way). We're looking for really talented, smart, kind, and genuinely curious individuals to work alongside us.