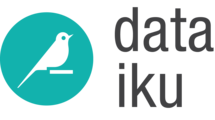 Data Scientist - (EMEA/France)
Description
We're looking for two Data Scientists to join our EMEA and French Data Science team. This position can be based either in Paris or in Germany.
At Dataiku, you will help our customers to build data science applications -- from conception to deployment. You will get hands-on experience coding in multiple languages and applying the latest big data technologies to business uses cases. Our ideal candidate is comfortable learning new languages, technologies and modeling techniques, while being able to explain their work to other data scientists and clients.


Responsibilities:
Construct end-to-end data flows from raw data to predictions
Crunch, analyze and investigate on any kind of data
Explore new machine learning algorithms
Build attractive visualizations
Communicate results to non-technical colleagues and clients
Provide data science expertise to sales, marketing and R&D teams
Requirements
2+ years experience with R or Python
2+ years experience with predictive modeling
Familiarity with data visualization in R or Javascript
Understanding of relational data or SQL
Native level in German, fluent in English.



Bonus points for any of these:
Experience with PySpark, SparkR or Scala
Experience developing WebApps
Experience building APIs
Experience with HDFS and NoSQL databases (MongoDB, Cassandra, etc)
Benefits
Equity
Opportunity for a 2-month exchange to another Dataiku office (Paris, London, New York, San Francisco)
Attending and presenting at big data conferences
Startup atmosphere: Free foods and drinks, foosball (or babyfoot), regular social gatherings and more
Dataiku processes your data for recruitment purposes only. We store these data in our Applicant Tracking System, Workable which is fully compliant with EU data protection laws, and we will not share it with anyone else. You will find information about our compliance with GDPR on our website.