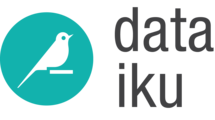 Description
Dataiku is looking for a Data Analyst to join our analytics and growth team in Paris. The ideal candidate is naturally curious, detailed oriented, has a sharp analytical mind, is good with SQL and Python/R, and is passionate about solving business problems.
The Data Analyst works closely with all Dataiku teams, especially with the Marketing and Sales teams. She/He participates in their daily activities with a focus on the analytics side, creating scripts, reports, and automations that help the team in its business initiatives. The understanding of the whole customer acquisition cycle is essential in this position.
Requirements
2+ years experience with SQL, and Python or R
Experience in marketing, sales or any business side
Strong ability to develop alignment across different teams
English and French
Bonus points for any of these:
You already work on emailing, marketing automation, web analytics, leads generation, CRM data, log data mining
You know that cookies are not always to be eaten
You are familiar with Big Data concepts - data science, machine learning
You can be a business man on Monday and a tech analyst on Tuesday
You are not afraid to leave Excel and open your favorite code editor (or Dataiku DSS!) to code in SQL, Python, ...
Benefits
Opportunity to join Dataiku early on and help scale the company
Competitive compensation package, equity, health benefits, and paid vacation
Trips to New-York
Opportunity to work with a smart, passionate and driven team
Dataiku has a strong culture based on key values: Ownership, Passion, Autonomy and Friendliness
Dataiku is an end-to-end collaboration platform that is revolutionizing how data science teams from 5 to 500 people work together to create and share insights from big data. Our software is designed to be the one place where everyone in the data science process works together: it's as powerful for PhD data scientists as it is for Business Analysts as it is for Dev Ops engineers as it is for IT professionals. Our customers include companies like L'Oreal, NPR, and Capgemini. We raised our Series B in September 2017 with Battery Ventures, a preeminent New York VC fund known for their dominance in the data science space. We're growing really quickly (more than doubling every year), and we're building out our global presence with amazing team members in France, the US, the UK, the Netherlands, and Singapore (with more locations on the way). We're looking for really talented, smart, kind, and genuinely curious individuals to work alongside us.
Dataiku processes your data for recruitment purposes only. We store these data in our Applicant Tracking System, Workable which is fully compliant with EU data protection laws, and we will not share it with anyone else. You will find information about our compliance with GDPR on our website.