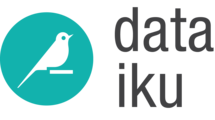 Internship: Success Development Representative
Description
We're looking for a Success Development Representative intern. If you're passionate about B2B marketing, sales and success planning, have a positive and curious mind, need the business/strategic vision while delivering fast-paced projects, read on!
Strategic view
The customer doesn't care which team you're from, as long as you understand their own business and pains, add value and build a delivery team around them. You'll be the "customer success from day 1" relationship manager: from the initial engagement to the success story
The Success Development Representative is responsible for finding the customers with the best long term value potential, and realizing this potential throughout the full lifecycle, from prospect to advocacy.
This means you'll get involved with a range of activities from business/strategic research to marketing orchestration & sales enablement all the way to partnering with senior Sales & Customer Success execs delivering their plan.
Requirements
What we're looking for
This new role appeals to a variety of skills and fits a large array of career paths.
If we narrow down to 2 criteria, they would be:
- Strong business acumen. You love understanding how a new business works and what keeps the CEOs awake at night. You're fascinated with how innovation disrupts the status quo in different industries
- Impeccable attitude. This is a new venture. For all of us. We'll invest a lot of time in your personal & professional development. How hungry are you to learn? When is your ego getting in the way? Do you stay positive and emotionally aware while under stress?
Benefits
We're looking for someone we could hire full-time after a successful internship
Opportunity to join Dataiku early on and help scale the company
Competitive compensation package, equity, health benefits, and paid vacation
Opportunity to work with a smart, passionate and driven team
Breakfast, Data Beers, and chouquettes available all year-long
You'll work with the best team ever. Probably. I mean, who knows?
Team values/mantras
Ask us more about these guidelines during our face to face catch-up.
"What you do matters more than what you think."
"Put your ego aside, except when it comes to claiming your contribution to customer success."
"20% business analyst, 40% marketing, 40% sales = 100% customer success."
"Build long term relationships, even before the first touchpoint."
"Add value and build long term relationships. Response will come at some point."
"Find your coach, find your mentor. One is operational & short term. The other one is career strategic and longer term."
"Think as a leader who will define and teach your job."
"Daily routine for inspiration, learning, fun and positive energy" stand up, Slack, Teamwork.