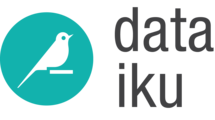 Sales Engineer for Data Science
Description
Dataiku is looking for an experienced Sales Engineer to join our team (based in New York or remotely).
The role consists in supporting demonstrations and proof-of-concepts on our platform, Data Science Studio.
Dataiku is a young company with great momentum and at this early stage, the Sales Engineer is likely to work cross-functionally with Sales, Product Manager and Engineering, and will be a key player in supporting Dataiku's East Coast strategy.
We're looking for someone who can express passion about the data science, and communicate this passion to our customers.
Requirements
Required Skills
3+ Years Experience in Data Science and Analytics
Experience in complex / large-scale enterprise analytics deployment
Familiarity with the open source ecosystems: Hadoop, Python, R, H2O, ..
Travel 10 to 40%
Desired Skills
Great communication and public speaking skills.
Ability to promote our software through smart blog posts, meet-ups and speaker engagements.
Benefits
You will be part of a rapidly growing team responsible for developing a market with huge potential
Dataiku DSS is an innovative, state-to-the-art product which has already demonstrated product market fit
Dataiku has a strong culture based on key values: Ownership, Passion, Autonomy and Friendliness
You will be part of a great adventure, joining a young company with great momentum and a promising future
Dataiku is widely recognized as one of the best tech startups in the Big Data ecosystem. In September 2017, we raised a $28M Series B led by Battery Ventures to push our products to new heights and deploy internationally. Since February 2017, we have been named a Visionary by Gartner for Data Science Platforms. We have a great working atmosphere, centered on openness and friendliness. We also have great office space in the downtown New York with free breakfast, coffee, and much more!