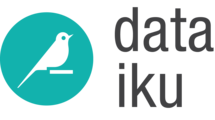 Marketing Data Analyst and Tooling Intern - Paris
Description
We are looking for a dynamic intern to help with our marketing analytics and tooling starting July 2018, for 6 months. Located in Paris, you will directly report to our Marketing Leaders. Your role will be to participate in the definition of key metrics for the marketing team and build advanced dashboards, as well as tooling projects.
Note: you have to be engaged as a student to be an intern in France - please don't apply if this isn't the case.
Depending on your interests and qualifications, your responsibilities could include the following:
Working with the different Marketing leaders to define what key metrics need to be tracked to monitor marketing activities and campaigns, lead process, work on marketing attribution and lead scoring
Setting up advanced analytics dashboards to track all marketing campaigns (email marketing, online marketing, advertisement, PR, webinars, events, nurturing campaigns, partnerships, community outreach, account-based marketing) - using Dataiku Data Science Studio, Hubspot, and Salesforce
Tooling expert: working on tooling integration and database maintenance with sub contractors
Landing page and email template design: working in HTML and CSS in Hubspot to improve templates and build new pages
Requirements
Analytical mind and experience with building dashboards and tracking performance
Knowledge of data analytics tool - eventually experience coding in Python, SQL, R, D3js, HTML, CSS
Self motivated with demonstrated flexibility and adaptability in a constantly evolving work environment
Some experience in the marketing field, start ups, or business development
Strong written, and verbal communication skills in English
Strong inclination towards innovative technologies like Big Data and Predictive analysis - experience with code is a plus
Organised and interested in working in a fast-paced environment
You are our ideal candidate if you:
Work well with extremely smart engineers, designers, sales managers, and, of course, marketers
Already know the wonders of Dataiku DSS, Hubspot, Active Campaign, HTML, CSS, SQL, Python, and, eventually, the Microsoft Office Suite
Aren't afraid to learn all about Hadoop, Spark, Scala, overfitting, and Gradient Boosting Trees
Benefits
Dataiku is widely recognized as one of the best tech startups in the French Tech ecosystem. In September 2017, we raised a $28M Series B led by Battery Ventures to push our products to new heights and deploy internationally. Since February 2017, we have been named a Visionary by Gartner for Data Science Platforms two years in a row. We have a great working atmosphere, centered on openness and friendliness. We also have great office space in the center of Paris (Bonne Nouvelle) with free breakfast, coffee, and much more!
Dataiku process your data for recruitment purposes only. We store these data in our Applicant Tracking System, Workable which is fully compliant with EU data protection laws, and we will not share it with anyone else. You will find information about our compliance with GDPR on our website.