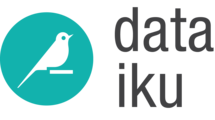 Marketing Internship - Paris
Description
We are looking for a dynamic intern to help with our marketing strategy and execution starting starting November 2017 or January 2018, for 6 months. Located in Paris, you will directly report to our Marketing Leaders. Your role will be to participate in the definition and execution of our different marketing activities.
Note: you have to be engaged as a student to be an intern in France - please don't apply if this isn't the case.
Depending on your interests and qualifications, your responsibilities could include any of the following:
Tooling expert: managing online paid advertisement, campaign set-up and monitoring on Hubspot, marketing analytics in Google Analytics or Dataiku DSS
Setting up advanced analytics to monitor marketing campaigns (email marketing, online marketing, advertisement, PR, webinars, events, nurturing campaigns, partnerships, community outreach)
As well as some of the following:
Developing campaigns and writing content for target personas
Co-designing future strategic campaigns and identifying potential go-to-market strategies for the UK and rest of Europe (for specific geographies, industries, cross-industry use cases, and user profiles)
Organising events all over Europe (Conventions, Meetups, User groups, Seminars, Breakfast Conferences) by assisting in event research, coordination, design, set-up, and follow-up
Requirements
Strong written, and verbal communication skills in English.
Self motivated with demonstrated flexibility and adaptability in a constantly evolving work environment
Some experience in the marketing field, start ups, or business development
Strong inclination towards innovative technologies like Big Data and Predictive analysis - experience with code is a plus
Organised and interested in working in a fast-paced environment
You are our ideal candidate if you:
Work well with extremely smart engineers, designers, sales managers, and, of course, marketers
Already know the wonders of Dataiku DSS, Hubspot, Active Campaign, HTML, CSS, SQL, Python, and, eventually, the Microsoft Office Suite
Aren't afraid to learn all about Hadoop, Spark, Scala, overfitting, and Gradient Boosting Trees
Don't care too much about your weight (Breakfast, Data Beers, and chouquettes available all year-long)
Dataiku is a tech company (100+ people) with offices in Paris, New York, and London. We develop Dataiku Data Science Studio, an enterprise-wide data science platform. As a company, we want to promote a collaborative and open approach to data projects.