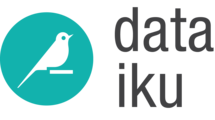 Academic Program Manager for EMEA
Description
The Dataiku Academic Program Manager for EMEA is responsible for increasing the adoption of Dataiku software by higher education faculty, promoting skill building, and developing connections between academic institutions and Dataiku commercial customers across the EMEA region.

Primary Responsibilities:
The Academic Program Manager for the EMEA region will foster and maintain relationships with higher education stakeholders to maximize the use of Dataiku software.
Deliver presentations on Dataiku software capabilities to higher education audiences on college and university campuses, at workshops, trade shows, and conferences.
Partner with Dataiku internal teams to ensure successful deployment and engagement with Dataiku software.
Work with higher education institutions, faculty, and support personnel to establish courses and programs in key focus areas.
Complete up-to-date tracking and documentation of all activities and engagements with academic institutions and stakeholders.
Work closely with the Director in building and expanding programs throughout the academic community in the EMEA region.
Requirements
Skills and Abilities Preferred:
Excellent verbal communication skills, with the ability to effectively communicate core organizational value propositions as well as be conversant in a variety of topics directly related to higher education.
Prior experience using Dataiku software is highly valued. Prior experience using other statistical software (R & Python) is also valued.
Prior experience with workforce development and aligning graduates with jobs is strongly preferred.
Prior experience with multidisciplinary collaboration within higher education is preferred.
Willingness to work on a team and in a collaborative environment
Willingness to perform miscellaneous tasks as assigned.
Experience and Education Required:
3+ years of experience within the higher education sector as either a faculty member, curriculum content expert, development or sales. Experience should be with public or private-not-for-profit institutions.
Connections to faculty, administrators, or professionals in higher education which they can draw from to help foster and maintain connections for consideration and adoption of Dataiku.
A strong working knowledge of higher education systems across the EMEA region.
A willingness to become an expert in higher education and develop knowledge in analytics that is valued among faculty and senior administrators.
Location: Paris or London Office
Benefits
Dataiku is widely recognized as one of the best tech startups in the French Tech ecosystem. In September 2017, we raised a $28M Series B led by Battery Ventures to push our products to new heights and deploy internationally. Since February 2017, we have been named a Visionary by Gartner for Data Science Platforms. We have a great working atmosphere, centered on openness and friendliness. We also have great office space in the center of Paris (Bonne Nouvelle) with free breakfast, coffee, and much more!

Dataiku processes your data for recruitment purposes only. We store these data in our Applicant Tracking System, Workable which is fully compliant with EU data protection laws, and we will not share it with anyone else. You will find information about our compliance with GDPR on our website.