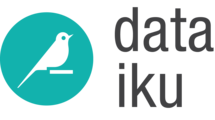 Marketing Manager - Strategic Accounts
Description
The Strategic Accounts Marketing Manager is responsible for planning, organizing and executing programs that generate new and advance existing opportunities for the sales team within specific, targeted accounts and contacts. They will act as liaisons between marketing and sales teams as well as central demand functions such as global and regional marketing to develop 1:1, and 1: few tactics designed penetrate targeted accounts.

The Strategic Accounts Manager leads and builds Account Based Marketing plans consisting of multi-touch, omnichannel programs including both inbound and outbound tactics as well as managing 3rd party vendors to meet pipeline requirements of account segments.

and contacts.




Job Responsibilities


Develop and implement target account list and strategy to support account-based marketing
Develop and implement jointly with sales, pipeline generation and acceleration programs for specific, targeted accounts and contacts
Create marketing strategies and execute campaigns for targeted accounts and contacts that focus on accelerating existing and new opportunities.
Proactively engage with the direct and indirect sales teams to coordinate, communicate, and optimize the impact of marketing activities
Evaluate, select and manage vendors that contribute to local demand creation programs including agencies, direct mail providers, and fulfillment services
Communicate and educate the sales team regarding new and planned marketing activities including global, regional and local strategic programs
Design & execute 1:1, 1: few, and broad-based marketing initiatives to meet pipeline requirements of varied account segments
Track lead flow to ensure the appropriate sales channels are following up on marketing in a timely manner
Develop and maintain comprehensive account profiles and target personas; oversee a database of named contacts to align marketing and sales in defining the target audience required to achieve account goals
Work with sales to identify gaps in key personas and contact information within strategic accounts; develop data and insight strategy to add key personas and contacts within accounts
Identify opportunities to improve marketing effectiveness through better audience segmentation, marketing techniques, and processes

Requirements
Minimum of 3-5 year's experience in a high-tech B2B demand generation, ABM, or field marketing role.
Bachelor's degree in Marketing, Business, or comparable education/experience.
Best in class marketing, demand generation, and channel experience with a B2B hi-tech company.
Proven track record with account-based marketing programs and large account selling teams
Solid experience creating and executing integrated marketing campaigns using tactics that include live events, webinars, digital advertising, and social networking.
Experience building, launching and reporting on campaigns using Demandbase and Salesforce.
Track record of developing and managing multiple marketing programs simultaneously.
Strong understanding of how to use inbound marketing and content marketing to generate and accelerate opportunities.
Familiarity with the technical sales cycle and how to employ marketing communication strategies to nurture leads, drive adoption, and accelerate growth.
Benefits
Opportunity to join Dataiku early on and help scale the company
Competitive compensation package, equity, health benefits, and paid vacation
Trips to Paris (our European HQ)
Opportunity to work with a smart, passionate and driven team
Dataiku has a strong culture based on key values: Ownership, Passion, Autonomy and Friendliness
Dataiku is an end-to-end collaboration platform that is revolutionizing how data science teams from 5 to 500 people work together to create and share insights from big data. Our software is designed to be the one place where everyone in the data science process works together: it's as powerful for PhD data scientists as it is for Business Analysts as it is for Dev Ops engineers as it is for IT professionals. Our customers include companies like L'Oreal, NPR, and Capgemini. We raised our Series B in September 2017 with Battery Ventures, a preeminent New York VC fund known for their dominance in the data science space. We're growing really quickly (more than doubling every year), and we're building out our global presence with amazing team members in France, the US, the UK, the Netherlands, and Singapore (with more locations on the way). We're looking for really talented, smart, kind, and genuinely curious individuals to work alongside us.