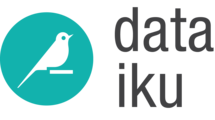 Research and Innovation Manager
Description
Dataiku is looking for a Research and Innovation Manager to coordinate its research and innovation programs in our office in Paris. The ideal candidate is naturally curious, detailed oriented, have a strong scientific and technical background and can handle financial and project management.
The Research and Innovation Manager will work closely with all teams involved in Research and Innovation at Dataiku, especially the R&D team and the Data Science Team. Her/His work will cover the full projects life cycle starting from the sourcing of Research and Innovative Project (together with the Sales and Partners teams), then following the project completion (with the R&D and Data Science team) to the handling of the financial support (CIR, CMI, etc).
Requirements
2+ years experience in handling Research and Innovation Programs
Strong writing and communication skills
Strong ability to develop alignment across different teams
Excellent communication oral and written in both French and English
Bonus points for any of these
Master or PhD in Science or Computer Science
You are familiar with Big Data concepts - data science, machine learning
You can be a businessman on Monday and a report writer on Tuesday
You are not afraid to discuss cutting edge Data Science and like to popularize high level concepts to non-experts
You have some expertise in the French Support System for Research and Innovation (CIR, CMI, …)
Benefits
Dataiku is widely recognized as one of the best tech startups in the French Tech ecosystem. In September 2017, we raised a $28M Series B led by Battery Ventures to push our products to new heights and deploy internationally. Since February 2017, we have been named a Visionary by Gartner for Data Science Platforms. We have a great working atmosphere, centered on openness and friendliness. We also have great office space in the center of Paris (Bonne Nouvelle) with free breakfast, coffee, and much more!
Dataiku process your data for recruitment purposes only. We store these data in our Applicant Tracking System, Workable which is fully compliant with EU data protection laws, and we will not share it with anyone else. You will find information about our compliance with GDPR on our website.