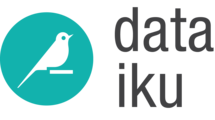 Ecosystem & Integrations Developer
Description
Dataiku is looking for a software developer to join its R&D team. Your focus will be to build and maintain tools that integrate seamlessly with Data Science Studio, enriching its features through plugins, bridging gaps with the Big Data ecosystem, crafting flexible solutions to unusual problems. You will become instrumental in smoothing rough edges that our customers, partners and data scientists may encounter.
Your day-to-day responsibilities will include:
Developing plugins to extend the reach of DSS
Ensuring the high quality and maintenance of existing plugins
Reviewing contributions and making sure they respect DSS conventions
Developing tools & libraries to improve the life of plugin developers (including you)
More generally, making sure that DSS is the best platform for data developers
Dataiku DSS is essentially written in Java, Python and Javascript. We use modern technologies from the backend to the frontend, like Spark, Hadoop and AngularJS.
Requirements
This is a full-time position, based in Paris, France.
You need solid programming skills and some experience with Python and Java. Frontend development skills are also desirable. Some knowledge of databases and the big data ecosystem is a plus.
You like to get your hands dirty, are a fast learner, and would like to work on a variety of interesting subjects ranging from database connectivity to machine learning to user interfaces. You work well with people of diverse technical backgrounds and are adaptable and autonomous.
Benefits
Dataiku is widely recognized as one of the best tech startups in the French Tech ecosystem. In October 2016, we raised a $14M Series A led by FirstMark Capital to push our products to new heights. Since February 2017, we have been named a Visionary by Gartner for Data Science Platforms.
We have a great working atmosphere, centered on openness and friendliness. We also have great office space in the center of Paris (Bonne Nouvelle) with free breakfast and coffee.