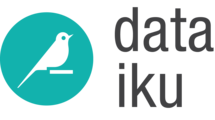 Account Based Marketing Manager
Description
Dataiku is looking for an experienced ABM manager to join our New York based marketing team. As the liaison between marketing, partner, and enterprise sales teams, the ABM Manager will develop, plan, organize, and run strategic programs designed to generate new prospects and drive pipeline within specific, targeted accounts and contacts.
To begin, the ABM Manager will be responsible for the execution of account research and the coordination with the partnership and sales teams to prioritize accounts and drive value from existing systems (Discoverorg.com, Salesforce, Hubspot, etc). From there, the ABM Manager will define and execute the overall strategy of the account based marketing programs in close collaboration with sales teams to develop and implement pipeline generation and acceleration for those pre-defined targeted accounts and contacts.
Requirements
3-5 years experience in a high-tech B2B demand generation, ABM, or field marketing role.
Proven track record with ABM programs.
Solid writing and presentation building skills to translate detailed content into impactful go to market materials including pitch decks, web and email campaigns.
Team player and builder, receptive to ideas from others.
Strong skill set within email automation tool (ideally Hubspot) and Salesforce, including the ability to track, measure and report monthly and quarterly business results.
Experience with targeting, segmentation and list acquisition to build prospect lists for demand gen campaigns.
High level of understanding of how to use inbound, content, and outbound marketing to generate more qualified and engaged leads.
Benefits
Opportunity to join Dataiku early on and help scale the company
Competitive compensation package, equity, health benefits, and paid vacation
Trips to Paris (our European HQ)
Opportunity to work with a smart, passionate and driven team
Dataiku has a strong culture based on key values: Ownership, Passion, Autonomy and Friendliness
Dataiku is an end-to-end collaboration platform that is revolutionizing how data science teams from 5 to 500 people work together to create and share insights from big data. Our software is designed to be the one place where everyone in the data science process works together: it's as powerful for PhD data scientists as it is for Business Analysts as it is for Dev Ops engineers as it is for IT professionals. Our customers include companies like L'Oreal, NPR, and Capgemini. We raised our Series B in September 2017 with Battery Ventures, a preeminent New York VC fund known for their dominance in the data science space. We're growing really quickly (more than doubling every year), and we're building out our global presence with amazing team members in France, the US, the UK, the Netherlands, and Singapore (with more locations on the way). We're looking for really talented, smart, kind, and genuinely curious individuals to work alongside us.