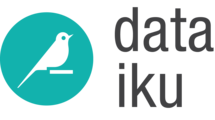 Technical Support Engineer
Description
Dataiku is looking for a Technical Support engineer to join its US team as the first US based tech support resource. The ideal candidate is an autonomous individual who is passionate about getting big data and data science technologies working together to solve business problems, and who will efficiently help customers solve their tech issues with Dataiku DSS. It is a great opportunity to join Dataiku early on and help scale that critical function for the company.

The Technical support engineer is responsible for helping Dataiku's customers solve their open questions. These can range from setup and integration to performance optimization as well as providing guidelines and best practices to improve their experience with Dataiku DSS.

As an Technical support engineer, you would:
Respond to customer technical requests through our different channels: mail, chat, web conference, and support portal.
Manage and resolve support with a high degree of technical complexity.
Coordinate across the Dataiku team (Customer/R&D/Data Science) to deliver fast and efficient resolution
Transform support requests into reusable knowledge for the Dataiku community
Contribute to improving the support process and best practices
Requirements
2 years + of experience in interacting with customers about technical IT and software considerations
Experience troubleshooting in a linux environment with networking configurations
Technical understanding of the analytics and big data technologies (Hadoop, Spark, SQL databases and Data Warehouses)
An interest in staying up to date on the latest data technologies (Python, R, Scala, Hadoop, Spark, H2O, SQL…)
Experience with a programming language is required. Hands-on experience with Python is a plus
Ability to explain technical concept to non technical users
Autonomous, process-oriented, and resourceful
Bachelor's degree in CS or an advanced analytic field
Benefits
Opportunity to join Dataiku early on and help scale the company
Competitive compensation package, equity, health benefits, and paid vacation
Trips to Paris (our European HQ)
Opportunity to work with a smart, passionate and driven team
Dataiku has a strong culture based on key values: Ownership, Passion, Autonomy and Friendliness

Dataiku is an end-to-end collaboration platform that is revolutionizing how data science teams from 5 to 500 people work together to create and share insights from big data. Our software is designed to be the one place where everyone in the data science process works together: it's equally powerful for PhD data scientists, Business Analysts, Dev Ops engineers, and IT professionals. Our customers include companies like GE, 20th Century Fox, and Unilever. We raised our Series B in September 2017 with Battery Ventures, a top New York VC fund known for their dominance in the data science space. We're growing really quickly (more than doubling every year), and we're building out our global presence with amazing team members in France, the US, the UK, the Netherlands, and Singapore (with more locations on the way). We're looking for really talented, smart, kind, and genuinely curious individuals to work alongside us.