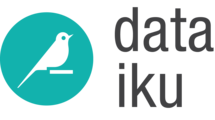 Marketing Content - internship
Description
The goal of your internship would be to assist the Marketing Content Director in building, launching, and optimizing campaigns around marketing assets (including creating landing pages, social messaging, follow-up engagement emails, and more).
As a marketing intern, you would be responsible for:
Crafting messaging around marketing assets for maximum exposure (including on Dataiku's website, social media, and in advertising).
Analyzing and evaluating the effectiveness of messaging to make improvements.
Making a recommendation for the ideal asset campaign given different audiences and markets.
Writing original content for Dataiku's blog and contributing to the production of larger assets (e.g., white papers).
Requirements
Excellent grasp of the English language.
Strong overall writing skills and experience writing in different styles/tones and for various audiences.
High capacity for learning and ability to accurately articulate technical concepts.
Experience in or inclination toward technology (especially related to data science and machine learning).
You are our ideal candidate if you:
Have a passion for tech + writing clear, bold copy about challenging topics.
Understand the complexities of messaging across multiple audiences and channels and are comfortable writing for different personas and media.
Can bring an analytical, data-driven mindset to content creation.

Note: you have to be engaged as a student to be an intern - please don't apply if this isn't the case.

Benefits
Dataiku is widely recognized as one of the best tech startups in the French Tech ecosystem. In September 2017, we raised a $28M Series B led by Battery Ventures to push our products to new heights and deploy internationally. Since February 2017, we have been named a Visionary by Gartner for Data Science Platforms. We have a great working atmosphere, centered on openness and friendliness. We also have great office space in the center of Paris (Bonne Nouvelle) with free breakfast, coffee, and much more!