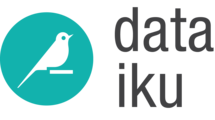 VP Regional Director of Sales
Description
As the VP Regional Director of Sales, you'll lead all the customer-facing operations including Pre-Sales, Sales and Customer Success with one main goal: drive the top line revenue for the region, acquire new logos and ensure that existing clients love our product and increase their use over-time.

Internally, you'll be in charge of building the greatest team that you can with a mix of Account Executives, Sales Engineers, Customer Success Manager and Alliances Managers.
You'll be a critical piece of our management team and actively involved transversally on reducing any friction to grow the company. As such you'll interact with the CMO and Marketing VPs, Head of Product, VP of Data Science, etc.
Description
Driving the top-line revenue for all the Eastern US/Canada region by acquiring new logos and driving upsells by fostering the adoption and use for existing clients.
Defining the Go-To-Market strategy for the Eastern US, by choosing the right verticals, territories, partners and aligning our marketing efforts on the field with the Marketing department.
Putting together a strong customer-facing team with Account Executives, Sales Engineers, Alliance Managers, Customer Success Managers, SDRs, etc. and implementing a mid-management layer (Director of Sales) as the team continue to grow.
Managing directly up to 20 direct contributors and Director levels, then 50+ people directly and indirectly.
Developing Executive relationship with key targets / top accounts (Chief Analytics Officers, VPs of Data Science, CIOs, etc), influencers, strategic partners and being recognized as an Industry Leader in the Advanced Analytics space
Acting as a permanent coach for the team to implement our Value-based selling approaches (CustomerCentric Selling) bringing the staff to the next level.
Maintaining a high degree of transparency in pipeline management, pricing negotiations, territories allocations.
Requirements
Must be based out of our New York, NY office
15+ years of experience in Software Sales and Sales Management
Proven VP of Sales/Operations in a fast-growing company
Experience at hiring to talent and retaining them
Experience of both big companies and startups is a must
Genuine interest in solving customer problems, creating original solutions for them
Clear evidence of building successful teams - specifically accelerating growth in team size (i.e. not 'steady state' team management)
Experience in the full spectrum of team management, hiring, disciplinary, exit etc.
Excellent understanding of managing a sales pipeline, including ability to motivate the team to self-create and close– pipeline management and time management skills
Evidence of ability to adapt to a fast changing environment, international cultures, and distributed teams
Tech / Engineering background, in addition to the human and customer-facing skills would be a strong advantage.
Benefits
Opportunity to join Dataiku early on and help scale the company
Competitive compensation package, equity, health benefits, and paid vacation
Trips to Paris (our European HQ)
Opportunity to work with a smart, passionate and driven team
Dataiku has a strong culture based on key values: Ownership, Passion, Autonomy and Friendliness
Dataiku is an end-to-end collaboration platform that is revolutionizing how data science teams from 5 to 500 people work together to create and share insights from big data. Our software is designed to be the one place where everyone in the data science process works together: it's as powerful for PhD data scientists as it is for Business Analysts as it is for Dev Ops engineers as it is for IT professionals. Our customers include companies like L'Oreal, NPR, and Capgemini. We raised our Series A in late 2016 with FirstMark, a preeminent New York VC fund known for their dominance in the data science space. We're growing really quickly (more than doubling every year), and we're building out our global presence with amazing team members in France, the US, the UK, the Netherlands, and Singapore (with more locations on the way). We're looking for really talented, smart, kind, and genuinely curious individuals to work alongside us.
We recently announced our $28M Series B funding: https://blog.dataiku.com/dataiku-series-b-data-sci...