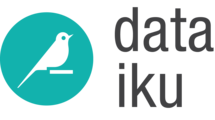 Description
Dataiku is looking for experienced presales data science specialists to join our Sales Engineering team.

The role consists in supporting Dataiku's sales efforts along the following three categories:
Building Interest in Dataiku
Positioning the value of our technology in front of prospective clients
Building and delivering demonstrations of the project, on data and use cases relevant to the prospect, and to their specific circumstances
Building Solutions in Dataiku
Sales Engineers are the primary builders of solutions that match the customer's needs with the capabilities of our technology, which require:
Knowledge of adjacent technologies, including:

Data storage and computing infrastructure for data of all sizes (SQL, NoSQL, Hadoop, Spark, on-premise, and cloud)
Machine learning libraries and techniques, their respective strengths and limitations
Visualization and dashboarding solutions

Competing analytics and data science platforms and their respective strengths and weaknesses
The capabilities of Dataiku's technology in great depth
The value which Dataiku's technology has delivered to other customers through in-depth knowledge of use cases, user stories, and the way in which the value that Dataiku delivers can be calculated
Building Evaluations of Dataiku
The Sales Engineer supports prospective clients that wish to evaluate our technology by:
Structuring evaluations by identifying the core capabilities that need to be tested, and defining the most efficient way for them to be tested
Building the evaluation project plan, with detailed timelines and responsibilities
Marshalling the necessary resources from within Dataiku and the client organization in order to ensure that the evaluation progresses efficiently
Monitoring and ensuring that the evaluation goes to plan, and addressing any issues that may come up during the evaluation
Dataiku is a young company with great momentum and at this phase of very rapid growth, the Sales Engineer is likely to work cross-functionally with Sales, Product Manager and Engineering, and will be a key player in supporting Dataiku's East Coast strategy.
We're looking for someone who can express passion about the data science, and communicate this passion to our customers.
Requirements
3+ Years Experience in Data Science and Analytics
Experience in complex / large-scale enterprise analytics deployment
Familiarity with the open source ecosystems: Hadoop, Python, R, H2O, ..
Travel 10 to 40%Assist in all phases of the presales process for solution selling
Work with multiple Account Executives & partners to support opportunity qualification process
Direct presentations to prospective customers and partners using knowledge of industry trends and standards and common industry challenges coupled with Dataiku solution knowledge
Prepare technical part of response to RFPs and RFIs
Drive the process of delivering high-quality product and architecture presentations and demonstrations
Configure the Dataiku product and demonstrate advanced product concepts
Train partners and customers on products and features and assist in implementation of the product.
Customize and present Customer Presentations for every Customer/Industry/Role
Ensure to follow up on problems and process independently related to solutions engineering whatever in pre-sale or implementation capacity ensuring excellent customer experience.
Lead validation and implementation of technical requirements with customers ensuring smooth deployment of solution, working with the R&D & Operations.
Assist account teams in ensuring customer satisfaction
Represent Dataiku as a general industry Subject Matter Expert
Travel to customer sites across the US
Desired Skills
Great communication and public speaking skills
Ability to promote our software through smart blog posts, meet-ups and speaker engagements
Benefits
Opportunity to have significant responsibility at Dataiku early on and help scale the company in a meaningful and measurable way.
Competitive compensation package, equity, health benefits, and paid vacation
Trips to Paris
Opportunity to work with a smart, passionate and driven team
Dataiku has a strong culture based on key values: Ownership, Passion, Autonomy and Friendliness
Dataiku is an end-to-end collaboration platform that is revolutionizing how data science teams from 5 to 500 people work together to create and share insights from big data. Our software is designed to be the one place where everyone in the data science process works together: it's as powerful for PhD data scientists as it is for Business Analysts as it is for Dev Ops engineers as it is for IT professionals. Our customers include companies like Unilever, GE, and Capgemini. We raised our Series C in December 2018 with Iconiq Ventures, a preeminent New York VC fund known for their highly selective investment strategy. We're growing really quickly (more than doubling every year), and we're building out our global presence with amazing team members in France, the US, the UK, the Netherlands, and Singapore (with more locations on the way). We're looking for really talented, smart, kind, and genuinely curious individuals to work alongside us.